Looking for a cheaper solution that offers similar functionalities to Eventbrite?
 is world-wide leader in the  market.
If you are looking for a solution that offers similar functionalities to or want to switch to a cheaper alternative, you've found it with OOOH.Events!
Unlimited tariffs, early bird, last minute, promoter management, coupon, special offers, bundle ticket + goods or services (concessions, gadgets, CD, books, T-shirts, anything you like), private events, private tariffs, printable or mobile tickets, free tickets, discounted tickets (2×1 or 3×2), selective access control, staff management, newsletter, mailing … in other words, many features and sales options so to obtain the most from your event.
Of course, you may find some features on  which aren't available on OOOH.Events as – for example – badge printing: do you really need it?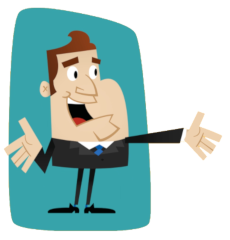 OOOH.Events provides reports and charts to analyse your sales performances, promoter management and ticket type trends so to have full control of your business.
If you want to check out the list of all features available on OOOH.Events, follow  this link.
Create now your first event and start selling your tickets!